Bio
Run For Cover is a really fun 90's + more cover band local to the Hudson Valley.
We are a four piece band that focuses on the 90's but have a catalogue of 80's and more modern music to compliment our 90's material. We try to create the best experience for our audience as possible. We have professional sound and DJ lighting to keep us looking and sounding great. A 5 hour hilarious video of everything 90's as well as a 90's themed photo booth with props to bring the full experience to all of our fans. Not every show will focus on the 90's and we may mix it up even more!
90's attire is always encouraged at our public shows and private event. We can't wait to see you out at one of our public shows, wedding or private event. Bring your friends and dance the night away under our party lights! You can check us out on Instagram, Facebook and Twitter pages. We also have plenty of merchandise available for purchase online! All support is greatly appreciated. So many thank you's to all of those who come to our shows, share our events, invite their friends to like our page. Keep spreading the word!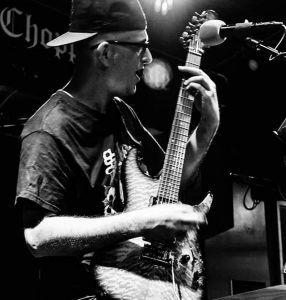 Detor (Bass Guitar, Lead Vocals) – Developer at Detor Design
Favorite Comedy: Tropic Thunder. Favorite Drink: Vodka Club. Favorite Song: Man In The Box